You may cancel at any time by going to your Account area and clicking on "Cancel Subscription".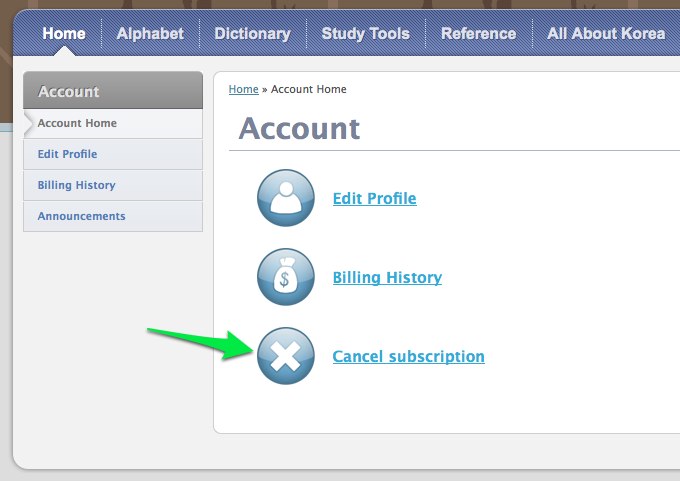 You will be presented with a cancellation form, as shown below: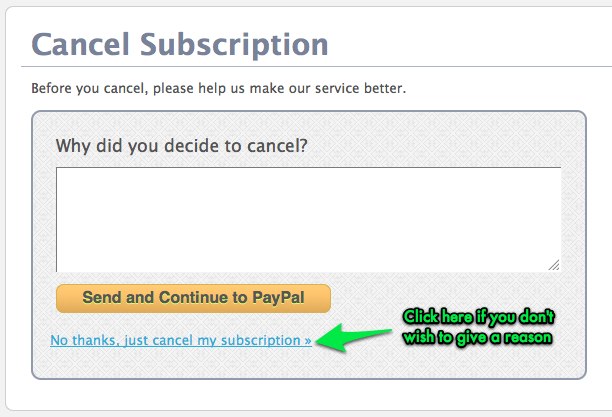 It is a simple form used to provide feedback to us on why you canceled, in order for us to make improvements in the service. If you do not wish to complete the form, click the link at the bottom.
Once you are past this form, you will be taken to PayPal. Once there, you will be presented with the method to cancel. Complete the cancellation at Paypal.
You must cancel your subscription with PayPal while on their site. Failure to do so will cause you to continue to be charged each month.
You will no longer be charged the monthly amount.
Once you cancel, you will still have access to premium features for the remainder of your subscription billing period.
Example: if you signed up on January 8th, then canceled March 1st, you would still have access to premium features until March 8th, since that is the time you paid for.
In addition, you'll get a countdown timer on the Account page that you can use to keep track of how much time you have left: